PORTABLE & POP-UP BANNERS
UNFOLDING IDEAS IN A PRACTICAL WAY
Take your branding anywhere
Across our broad range of large format advertising solutions, we also offer a number of widely used products designed for rapid installation without the need for tools or specialised staff.
Our roller banners and pull-up backdrops, as well as our foldable BackAds, are made of high-quality materials that combine lightness, durability and our outstanding printing standards. The same portable and pop-up banners can be conveniently used for different events, giving companies complete flexibility on how they draw the attention of prospective customers and guests.
Easy to transport and install
They are ideal for repeated events that require portable solutions but can effectively complete existing exhibition stands, create a special area at one-off events, or be instrumental in building pop-up retail displays in no time.
These reusable pop-up banners and boards take very little storage space, are highly manageable and always impress for their neat look and the professional rendition of the graphics.
Portable branding is a popular solution for event organisers who always fight to deliver their event on time. The neat look of our pull up banners and foldable boards convey a premium feel and are used even at high-profile red carpet events and gala nights. They are also very practical for corporate use in networking contexts and as a backdrop for experiential activities and brand activations.
Brands running promotions in-store, or needing a branded display for showrooms, product sampling and product demos will find that pop-up backdrops and foldable boards can convey marketing messages very effectively without using much of the sales team's precious time. Instead of carrying out tedious installations, sales personnel can focus on engaging with customers and their requirements.
Pull-up backdrops are particularly useful to complement booths, smaller stands and displays at trade fairs and exhibitions. Also very practical for the staff to set up a mini-stage and give a presentation, a product demo or even to run a Q&A with guests and customers. For exhibition organisers, smaller pull-up banners can represent a flexible solution to provide indications and information clearly.
Roll-up banners & Expand Backdrops
We have a comprehensive range of retractable banners that come with different installation methods and sizes to suit almost any indoor occasion. As a company focusing on super wide printed products, we provide one-piece backdrops UV printed in full colour and high-definition. 
Our pull-up banner stands offer unlimited design potential without taking up too much floor space, so companies can make the most of their designated areas.
Installation is quick, effortless and achieves great stability without the requirement of extra tools.
These backdrops help minimise storage space, are light and easy to move in the carry case provided. Importantly, they are also made to last, meaning that you can keep the frame and just change the skins, reducing the cost for future events.
Expand Backdrops are available in standard sizes from 1.6 m to 3.8 m wide and 2.25 m high.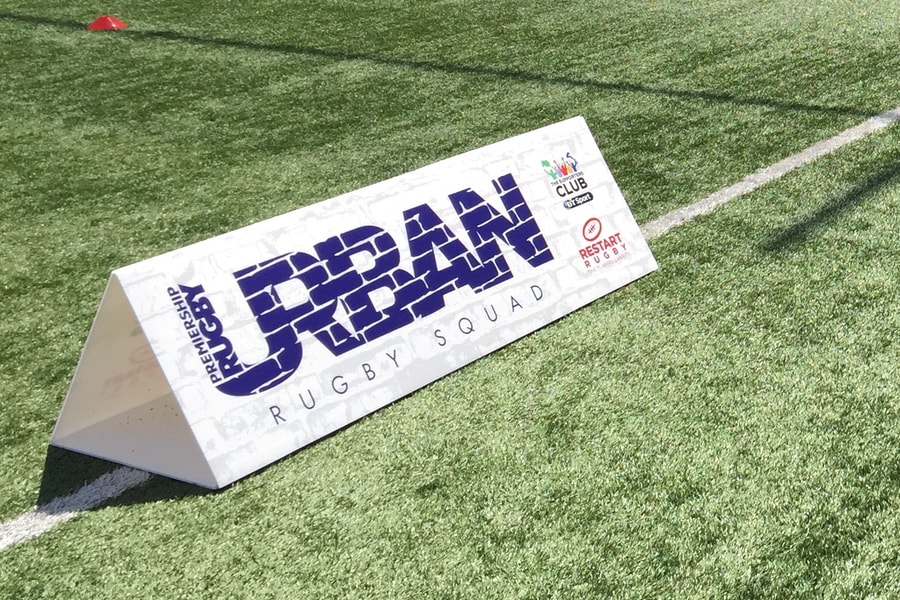 BackAds – Low profile. high impact.
BackAds are light and foldable boards that can be used for unlimited promotional purposes. Ideal for experiential marketing, presentations and demos and brand activation events, they are a resource that is worth keeping ready for any occasion.
BackAds comes in two main designs: BackAds Freestanding – the special cut-out design – and BackAds Dynamic as a classic A-board. 
Light, manageable, sturdy but incredibly thin when folded. They provide maximum results with the minimum effort and storage impact. They can be produced up to 240 cm in length and 63 cm high and can be combined to compose longer messages.
BackAds Dynamic and BackAdsFreestanding are printed with best-in-class digital technology, which opens up for the most demanding requirements of design details.