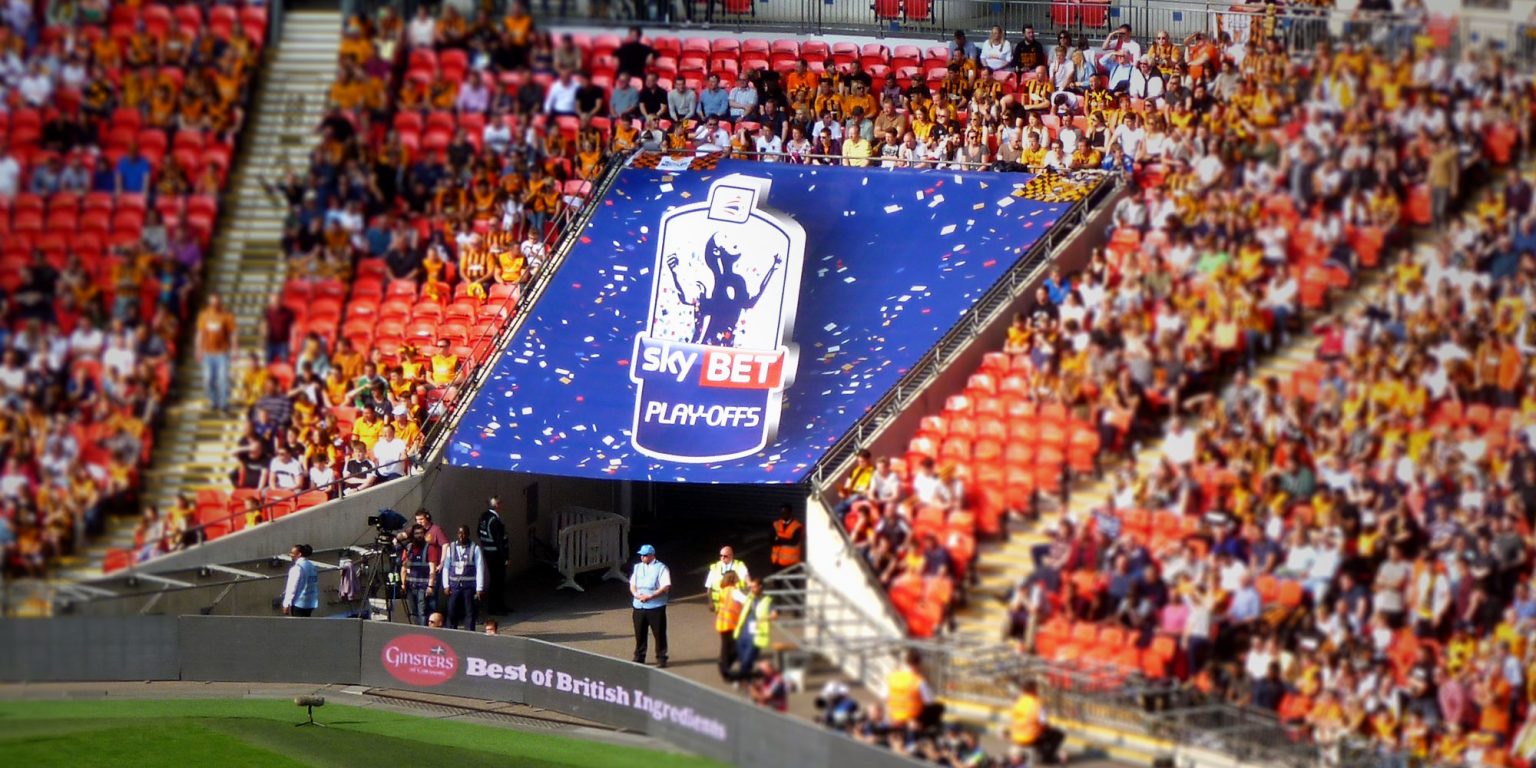 Corner Canopies
Filling the gaps with new branding opportunities
CORNER CANOPIES
FILLING THE GAPS WITH NEW BRANDING OPPORTUNITIES
Super Wide 3D printed banners uplift under-used areas of a sporting venue
Sometimes the corner tunnels in a stadium don't look as good as we would like. That's the place where fans at home can glimpse elements of 'behind the scenes', storage, medical teams or simply large grey blocks of cement.
With Corner Canopies we solve a problem with a positive solution, catching two birds with one stone: the venue looks better on TV and clubs will have a new appealing opportunity to offer their commercial partners.
3D technology – Always looking for improvement
At several venues, the corner tunnels are in the camera frame for a considerable amount of time and clubs have already started using branded banners. We can improve the commercial impact even further. By simply refreshing the graphics through our 3D technology, logos will always be upright, delivering a clear and accurate message.
We introduced the 3D Corner Canopies in the 2015/2016 Bundesliga season and have delivered this solution consistently across Europe since.
100% made to measure
All our Corner Canopies are made to measure because no venue is the same. With over two decades of stadia surveys for our 3D products, we know that no size fits all. But we also get excited when our clients challenge us to find new solutions to improve their brandable inventory.
If you have an idea but you're not sure about its feasibility, just give us a call to find out!
Seat Exposure in 2D and 3D
Sometimes the weather, the seasonality or an over-sized venue can leave entire sections of the stand unsold. When this happens it is possible to use our super wide banners to turn a disadvantage into a commercial opportunity. 
With our 3D branding technology, not only is it easy to lift up empty areas of the stands but to produce impactful marketing opportunities for current partners and external companies who could benefit from TV exposure.
Different material for different stadium management requirements
All the materials we use for the Corner Canopies are chosen for impeccable visual performance and ease of use. The visual impact of the graphics is not something we compromise on, but we can suggest different weight and finishes based on the venue features or how the stadium operations run.
Both Seat Exposure Banners and Corner Canopies are made to measure and supplied with the preferred anchorage system to facilitate the installation and the removal.
This is especially useful with multi-purpose venues or venues shared with other organisations where the specific branding needs to be changed at every event.
For a shared venue where branding needs to be completely changed week in week out, we normally recommend the use of lighter materials. Where the banners are meant to stay in place for longer, we can provide alternative outdoor fabrics.
Available in 3D to reach a wider audience on screen

Capable of turning unused spaces into revenue opportunities

Excellent addition as part of the venue dressing

Lightweight and easy to handle by the stadium facilities crew


For extended or temporary use
100% made to measure – Supplied in unlimited sizes to suit the venue's needs

Easy to fit – Provided with metal eyelets or other required fixtures

Weatherproof – Printed on high-quality materials designed for outdoor use

Weight and materials – 120g high-quality polyester or lighter if required

Fire-retardant – B1 certificate